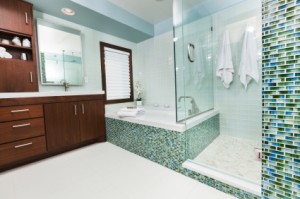 For most of us, home is definitely where the heart is. To show just how important and cared for a place is, you might often give thought to sprucing it up a little.
Although you might be put off by the possible expense of a major make-over, here are a few suggestions about changes that might make a big difference, yet may still be done on a budget:
in fact, the budget may be one of the most important considerations when planning to spruce up your home;
careful control of the purse-strings allows you to keep an eye on just what you are spending, the possibilities and limitations there may be, and to monitor the progress you are making;
a tight budget for some people, of course, may prove less so for others – it all depends on your individual circumstances and the dash you are looking to cut with the refurbishment;
it is likely to help if you are able to come up with a plan which you keep to – and thereby overspending before you know what has happened;
according to an article in the consumer magazine Which? for example, replacing your kitchen might take as little as just a thousand pounds or up to an average of more than £8,000;
however much you end up spending, it is worth remembering that your newly spruced up home and its contents may have risen appreciably in value – so you may need to review your home insurance levels of cover;
similarly, splashing out on new furniture may also give you something to think about in terms of the insurance for your home contents, yet a whole new look might still be created on a more slender budget simply by changing your colour scheme or introducing new fabrics;
one of the key tips from interior designers is to stick to just one key point of focus in each room that you refurbish – this not only highlights and makes maximum use of that focal point, but also helps manage the cost of getting a single feature to look just how you want it;
it is when creating the particular centre-piece of a room that you might really be able to let your creative energies flow by considering the imaginative use of recycled or pre-loved pieces of furniture from the likes of car-boot sales, auctions and even charity shops;
with some sort of subject of interest as the focal point of each room, there is nothing like a spot of re-decoration – wallpaper or a coat of paint – to revive a tired looking home;
decoration, for instance, is one of the top tips offered in make-over champion Linda Barker's series of online videos.
At the end of the day, sprucing up your home is likely to be an entirely personal matter, calling for your own flair, imagination and overall good taste. However you set about it, there are a number of ways to make eye-catching transformations without breaking the bank, whether you are simply adding a splash of colour with new cushions or bedding, or giving a room a total makeover.