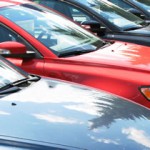 Practically any business is likely to depend in some shape or form on having access to motor transport. Frequently this extends to more than one vehicle. The following are some FAQs, therefore, on motor fleet insurance.
What is it?
Fleet insurance relies on the simple principle of including more than one vehicle under the same, single insurance policy.
Each individual vehicle, of course, needs to be appropriately covered and fleet insurance continues to meet these requirements whilst incorporating all vehicles under the same policy.
Where can I buy it?
Fleet insurance tends to be a specialist, niche insurance product which is not necessarily offered by all insurers.
At Alan Blunden Insurance Brokers, however, we have a dedicated fleet insurance team, with excellent working relationships with a panel of specialist fleet insurers, allowing us to closely match your needs and requirements with the most appropriate products available.
How big does the fleet need to be?
An immediate reaction might be to think that a fleet of vehicles needs to comprise of hundreds of vehicles.
In fact, fleet insurance offers a solution for covering even the smallest of fleets of as few as just three vehicles – suitable, in other words, even for the smallest of businesses.
Typically, there is no upper limit on the size of the fleet.
What types of vehicle may be included?
Fleet insurers typically offer cover for "mixed" fleets – that is fleets which might comprise various combinations of cars, vans, trucks, lorries and mobile plant.
The fleet might also be comprised of self-drive hire vehicles.
A fleet policy doesn't have to be limited to vehicles of a particular use class, but typically allows the inclusion of all business and pleasure use classes, extending coverage in just the same way to vehicles for private hire or those used for haulage.
What levels of cover are available?
Typically, fleet insurance reflects those different levels of insurance you may be familiar with when insuring your own car – namely, third party only, third party, fire and theft, and comprehensive cover.
Paradoxically, and just as with your own private motor insurance, the lowest level of cover (third party only) might not always prove the cheapest – so you might want to take a close look at just what is covered in any given fleet insurance policy.
What is covered?
If you choose comprehensive motor fleet insurance, each vehicle is fully insured against third party claims, fire, theft and accidental damage;
Depending on the policy you choose or the extras you decide to add, the cover might also extend to windscreen cover, breakdown assistance, uninsured loss protection, or the use of a courtesy car whilst any of the vehicles is under repair following insured loss or damage.