What is a fleet insurance policy?

March 5, 2016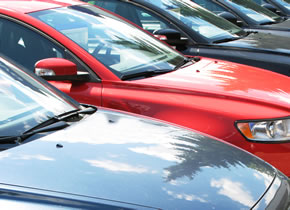 You don't need a huge number of vehicles in order to take advantage of the many benefits of motor fleet insurance. Indeed, your business is likely to thank you for making a lot easier the chore of insuring them, keeping the cover up to date and finding good value for money, discounted, insurance.
It might be helpful to consider some of the benefits, along with a look at where you might buy your fleet insurance:
Some of the benefits
if you are busy running your business, it may be difficult to keep track of exactly when the insurance for any one vehicle is due to come up for renewal – by keeping it all under the same umbrella policy, fleet insurance has only a single renewal date;
the penalties for driving a motor vehicle without it being properly insured are stiff – not least because of the disruption and loss of earnings likely to be suffered by your business – so you may ill afford to fall foul of the law;
there is really no definition for the size of a vehicle fleet, but it might start as few as just three, rising to 15 or so for many small and medium sized businesses, or even hundreds for major companies – but each enterprise might benefit from fleet insurance;
it is not only any number of vehicles which may be covered by fleet insurance, but also any type of vehicle – so you may include, lorries, trucks, vans and even your company car or cars under the single policy; and
the economies of scale mean that you are likely to be paying less in premiums for your entire motor fleet insurance than cover for each vehicle separately.
Where to buy it
although the principle of fleet insurance is simple enough, you still want to make sure that the cover you arrange suits your particular needs and requirements;
finding that match between what you need and the bewildering array of insurance products on the market may prove more difficult;
that is where a specialist insurance provider – such as us here at Alan Blunden Insurance Brokers – may step in to help with our entirely free, no obligation service in finding the cover you may need at a competitively quoted price;
by using our service, we may help you unearth even further discounts and features to your fleet insurance that come as standard.
Features of motor fleet insurance
While policy features may vary depending on the policy you choose and your own unique requirements, fleet insurance benefits may typically include all or some of the following:
if your vehicle is less than a year old and suffers damage that is going to cost more than 50% of its value, the insurer offers entirely new replacement make and model;
a free windscreen replacement service;
cover for the driver's medical expenses, for personal belongings and for the loss or theft of keys is also included as standard;
policy cover automatically extended throughout Europe; and
in order to ensure that the wheels of your business keep turning, you have access to a range of roadside assistance and breakdown services at up to 60% discount on the usual price.
Even with a relatively small number of vehicles serving your business needs, therefore, motor fleet insurance may offer a number of money saving benefits. Why not get in touch today on 01702 826060 to find out how we can help you get affordable, comprehensive motor fleet insurance?