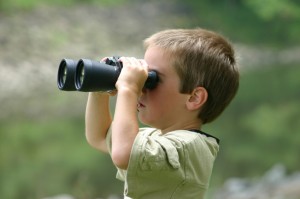 Some people might find it odd in this day and age to think about buying their insurance in roughly the same area in which they live. Just to take the example of motor insurance, for instance, a quick search online is going to turn up many thousands of insurance providers offering quotes and final policies via the internet.
But if you are lucky enough to live within a stone's throw of Southend, you might find that it makes a great deal of sense to give those online national providers a miss for once and arrange your motor insurance in Essex with us at Alan Blunden.
An offer
At Alan Blunden Motor Insurance Brokers, we like to provide a personal service for our local customers and that is why we are offering a special deal for anyone living within a 25 mile radius of Southend.
The offer is the promise to match any motor insurance quote you find on the internet – thus giving you the benefit not only of an insurance provider on your doorstep but at a competitive price to boot.
As you might have already figured, therefore, you may scour the internet to your heart's content in search of the cheapest cover to meet your needs – and still find that we are going to match that price on a like for like basis (some exceptions may apply).
The benefits of a local broker
With any worries about price competitiveness safely out of the way, you may be able to concentrate on the benefits of putting your motor insurance needs in the hands of a local broker:
a physical shop front lets you see exactly where and who they are;
it is staffed by real people who are going to listen and offer advice on a person-to-person basis – rather than the inevitable anonymity and distance you are likely to encounter online or when attempting to deal through a call centre;
a personal visit or telephone call to your local broker means that your patience need not be tried by the call centre staff trained only to speak from a script and seemingly always to adopt a hard-sell approach;
instead, a local broker may afford to be genuinely helpful and to go that extra mile in finding out your precise requirements and a policy underwritten to meet your exact needs;
in many cases, it is usually difficult to tell whether online providers have been in business for any significant length of time – in the case of Alan Blunden, it is for almost 70 years;
if the worst comes to the worst and you need to make a claim, a local broker is likely to be in a position to draw on the expertise and experience to help you pursue that claim and achieve a settlement with which you may feel satisfied.
Conditions of the price-match offer
Of course, there are just a few conditions attached to our price match offer.
The first is that you need to live within a 25 mile radius of Southend – the benefits of the scheme are reserved for local folk such as yourself.
To participate in the scheme you must also be at least 21 years of age and to have held a full driving licence for at least a year.
Although not every type of motor car may qualify for inclusion in the price match deal, we have other schemes likely to cover any vehicle.