Classic car shows to look forward to in 2016

March 17, 2016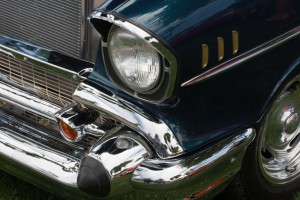 One of the great things about being a classic car enthusiast is just how many shows and events there are the whole year round in practically every part of the country.
Here is just a tiny selection of those for 2016.
20th March – Bentley Drivers Day, Surrey
Your chance to see classic Bentleys being driven around parts of the icon Brooklands circuit (the Banking and Finishing Straight), hosted by the SE Region Bentley Drivers Club.
30th April to 1st May – Atomic Vintage Festival, Northamptonshire
Held on the scenic Sywell aerodrome in Northamptonshire, this 2-day event has both classic cars and aircraft too. At the end of the day, dance to 1950s rock n' roll music.
2nd to 6th May – St Mawes Cornwall Classic Car Festival
This is one of Cornwall's smaller and more intimate classic car events that is based in the picturesque village of St Mawes, but has outings for drivers and co-pilots to other places of interest around the Duchy.
2nd May – Yorkshire Thoroughbred Spring Rally
No, not a meeting for racehorses, but the name given to a classic car club based in Dewsbury in the West Riding of Yorkshire. More than 100 classic vehicles are expected to attend.
1st to 4th June – Three Castles Welsh Rally
Covering more than 500 miles of scenic roads across the whole of North Wales, the rally is expected to attract 120 classic vehicles which set off from the base in Llandudno.
12th June – Classic Cars and Family Funday Kent
Based in Herne Bay, Kent, this annual event combines a classic car event with the local dog show. Add in all the stores and rides at the Cherry Orchard site and you are almost certain to have something to entertain any member of your family.
18th June – St Peters Church Car Show Romford Essex
Probably the largest show for vintage, classic, custom, sports and kit cars in Essex, this bi-annual event attracts some 200 or so exhibitors, with trophies awarded to individual entrants and club stands.
Whilst you are in this area of the country, why not drop in and see us at Alan Blunden Insurance Brokers, for all your classic car insurance needs?
1st July to 4th July – Retro Weekend and Beer Festival
Norfolk's answer to the classic vehicle event is held in an area of outstanding natural beauty at Kelling Heath. On display will be retro cars, caravans, bikes, and steam engines.
26th July – Frodsham and Helsby Rotary Motor Show
The Rotary Club at Frodsham and Helsby in Cheshire, plans on an all-for-charity classic car show to which it plans to attract upwards of 200 entries.
3rd August – Classics on the Green at Rickmansworth Herts
Now into its 14th year, this mammoth classic car event has been attracting more than 1,800 vehicles, making the show staged by the Watford and District Classic Vehicle Trust one of the biggest such events in the whole of the UK.
2nd to 4th September – St James Concours d'Elegance
You probably won't find a classic car show with more noble credentials than this concourse of 60 or so vehicles in the grounds of the famous Windsor Castle – staged with the gracious permission of HM the Queen no less.