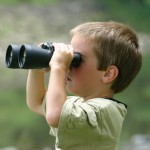 If you are looking for insurance, whether for your car, home or business, in this age of instant shopping via the internet, you might think your cheapest option is to go to a price comparison website or an insurer directly.
While there is nothing wrong in doing so, after all shopping around for your cover makes sense; you may instead wish to use the services of your local insurance broker.
Here's why:
Prices
you might have the picture of an insurance broker as a "middleman" earning a commission that inevitably makes the price of what you are buying more expensive;
a broker will not sell you a policy based on the cheapest price but should consider all of your insurance requirements and suggest the most appropriate insurance cover for you. Price isn't everything and in insurance you really do get what you pay for. A cheap policy with limited cover may not be appropriate if you need to claim and find that you haven't bought the most appropriate cover;
insurers see brokers as professionals and typically work with brokers to provide policies at an affordable price to secure the appropriate type and level of insurance for their customers;
Expertise
this expertise on the part of a local broker helps to ensure that you have the correct cover that fits YOUR needs and not a policy that you have to adhere to;
in fact, a broker is there to make sure that everything is covered as far as your business needs are concerned – something in which you might place particular confidence;
Ease and speed
buying your business insurance online is typically made as simple and straight forward as possible and the transaction is speedily concluded;
but local brokers have websites, too, where it is just as easy to complete an online enquiry or request for a quotation;
the difference lies in the speed with which a local broker is likely to follow up your enquiry in person and to offer a service that typically may be far more extensive than any you might receive from a nationwide provider;
Personal service
the broker is able to do this by getting to know you – there is the opportunity for genuine person-to-person contact and the kind of relationship you are most unlikely to develop with the disembodied voice on the call centre telephone line;
Promotions and offers
your local broker is more likely to offer attractive promotional offers;
here in Southend at Alan Blunden Insurance Brokers, for example, we offer a number of insurance discounts to local customers, and if you are arranging motor insurance for the car you use in your business, this includes a price match pledge where we guarantee to match any comparable insurance quotation you have received elsewhere – either direct from the insurer or through the use of a comparison website;
Claims
if the worst comes to the worst and you eventually need to make a claim on your local business insurance, we are still there to help you through the often complicated claims process so that you achieve a settlement that is both fair and reasonable.
What better way to sum up the advantages of using a local broker than the words of the government backed Money Advice Service – by using a broker you might often get "better cover at a great price".