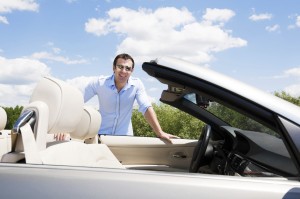 Popular wisdom has it that you cannot have the best of both worlds.
Imagine if you were able to find motor insurance for Southend residents that had all the cost-saving advantages of buying the cover needed from a large, national, online provider; combined with all the local care and attention to personal service that only a long-established broker is likely to offer.
Here at Alan Blunden Insurance Brokers we aim to bring you just that.
How do we do it? We do it through our latest price match service.
How it works
The principle is really very simple and boils down to just what it says – we match the price of any other comparable motor insurance you may find anywhere else.
Competitive
What that means is that you may surf the internet to your heart's content, tracking down the cheapest motor insurance that meets your needs. Whatever price you find, we undertake to match that price if we arrange comparable cover for you. (By 'comparable' we mean like-for-like cover).
In other words, you have an entirely free hand in scouring the web – or indeed any other source – for the most competitively priced premiums and we will match them.
Personalised
As local insurance brokers established to serve the Southend area since 1946, however, we also offer all the benefits that your personal broker may offer.
Some of those advantages are cited on the government-sponsored website, the Money Advice Service, and include:
a broker is able to ask you questions about your individual needs and circumstances in a way that no website is able to do so – this may be one of the most effective ways of establishing just what you need;
a broker probably knows more about the options available to you than you may yourself or than a comparison website might show you;
the experienced and expert advice you receive from a broker is costing you nothing more;
if you have a need for more specialised forms of motor insurance cover – for a modified or customised car, for example – a broker may be able to offer the specialist advice you need;
a broker is able to help you with what may sometimes be a complicated claims process – a service that others are rarely able to offer; and
above all, perhaps, you have the assurance of a personal and friendly relationship with your local broker – on a face to face basis if you choose – rather than the impersonal and distant anonymity of the internet.
Further detail about our price match service
We are a local insurance broker, serving local people. Our price match service, therefore, is limited to those living within a 25-mile radius of Southend.
It is available to drivers over 21 years of age who have held their full driving licence for at least 12 months.
Whilst the price match scheme may not be available for every type of vehicle, we are able to quote you for a wide range of products which may fall outside the scheme – and since we arrange policies that are individually underwritten, you may be certain that our motor insurance cover matches your precise needs.
We pride ourselves in the quality of the personal service we are able to offer locally-resident clients and the assistance we are able to give if and when a claim needs to be made.