Guide to classic car insurance

January 6, 2016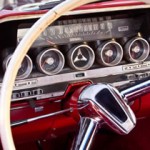 The uninitiated might be surprised to discover the intensity of the debate that rages over just what makes a classic car.
Classifications such as veteran (any vehicle made before 1918) or vintage (between 1919 and 1930) may be precise enough, but the definition of a classic car remains altogether more vague.
Unless you are an enthusiast that is – and certainly if you are in the fortunate position of owning one – in which case you know perfectly well which cars you consider to be classic. They are likely to have a rarity value, no longer being in production, yet remain popular vehicles to own.
Alan Blunden's classic cars
Here at Alan Blunden Insurance Brokers, we cut through the whole of the debate about whether yours is a classic car or not, simply by taking your word for it about any vehicle that is more than 15 years old.
You know your vehicle, you know its value to you and want to ensure that it is safely protected. That is the basis on which we are happy to arrange classic car insurance.
Valuation
A fair and accurate valuation of a classic car needs to form the basis on which insurance is arrange.
That very valuation, however, is something which many standard motor insurers find difficult – preferring instead the known market value of common makes and models of car still in mass production.
Mileage
In the case of a classic car, it is more a question of the mileage you intend to drive in the coming year rather than the many thousands of miles it may already have on the clock.
If you plan to pamper your classic car by keeping the annual mileage below an agreed maximum, for instance, you might earn a handsome discount on the cost of your premiums.
Your second car
You may stand a greater chance of convincing any insurer that a restricted annual mileage is a realistic and viable prospect if you make clear that your classic car is, in fact, your second car – and you have another taking the strain of daily use to and from work, trips to the shops or use on the school run.
If you are insuring both cars with the same insurer, moreover, you might also qualify for a further discount.
Storage
Parking or garaging your car is also a factor likely to be taken into account when an insurer assesses the cost of premiums.
In the event that your treasured classic is going to be parked out on the street, let's say, your insurer will not be impressed and charge a costlier premium to cover those increased risks of theft or damage than if the car is to be kept safely locked up in a garage or even parked on your own driveway.