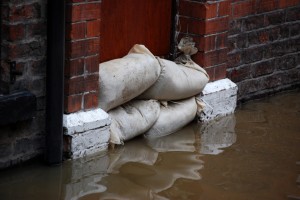 Anyone who lives reasonable close to the sea in Britain may be worried about the risk of floods, especially during those times of the year subject to a combination of winter storms and spring tides.
If you live in certain areas of Southend, you may have good reason to worry. Maps provided by the Environment Agency on the risk of flooding from rivers and the sea suggest that there are areas with either a high risk or a medium risk of flooding from the sea in a large area around Shoeburyness in the east and to the south and east of Southend East then along the immediate shoreline westwards towards Westcliff-on-Sea and Leigh-on-Sea.
To the north of Southend, there are high to medium areas of risk from flooding of the River Roach and its tributaries.
Insurance
One of the considerable advantages in using a local broker – such as ourselves here at Alan Blunden Insurance Brokers – is that we know the area well and are familiar with the history of past claims prompted by flooding from the rivers or the sea.
Because we are able to tailor our home insurance for Southend residents to meet their individual needs even a past record of flooding in your area need not be an obstacle to securing the cover you require – at a competitive price.
Being prepared
We are always happy to offer our advice on any questions you may have about flooding and home insurance.
Although being prepared and forewarned may help you to be forearmed in the event of flooding to your property. To help mitigate any loss or damage from such events, you might want to consider some or all of the following precaution – although just how far you go is likely to be influenced by the particular level of risk in your area:
if you live in an area at risk from flooding, for example, you might choose to lay ceramic tiles or concrete rather than using carpets over wooden floorboards;
if you replaster the internal walls with a lime-based plaster or cement this might help to make them more water-resistant;
special skirts – acting as flood barriers – are also available for protecting ventilation bricks, doors and windows and you may even buy specially water-resistant door and window frames;
you might help to reduce damage to electrical circuits and wiring by installing switches and sockets somewhat higher than usual, so that they are more likely to stay above the level of any flooding;
as far as pipework is concerned, you might want to consider non-return valves to any drainage pipes to prevent the back up into your home of waste water or sewage;
if the worst comes to the worst and you discover that your property is being flooded whilst you are away, it clearly makes sense to return for an inspection of your home at the earliest opportunity or to ask a neighbour to keep an eye on your home on your behalf.
Although it may not be practicable – or necessary – to take all of these precautions, it may be worth bearing in mind that insurers generally look very favourably on any measures you take beforehand to mitigate any insured losses.
Precautions such as these, therefore, may help you to secure cover that might otherwise have been declined by an insurer or even help you to buy the cover at a lower than normal price.